by Admin
Posted on 2019-02-13
---
The Jeep Renegade is somewhat like a CUV and a mini SUV. Or is a CUV a mini SUV? Whatever. The Renegade is one of those few vehicles that we can use to tackle the main issue: Can it stack up to the legendary Suzuki Jimny?
Well, yes and no. No because, let's face it, it's twice the price and it does actually get hung up or stuck on some small hills because of it's long wheelbase. On the plus side, though, this thing has many creature comforts to make even General George Patton himself would commend how posh it is.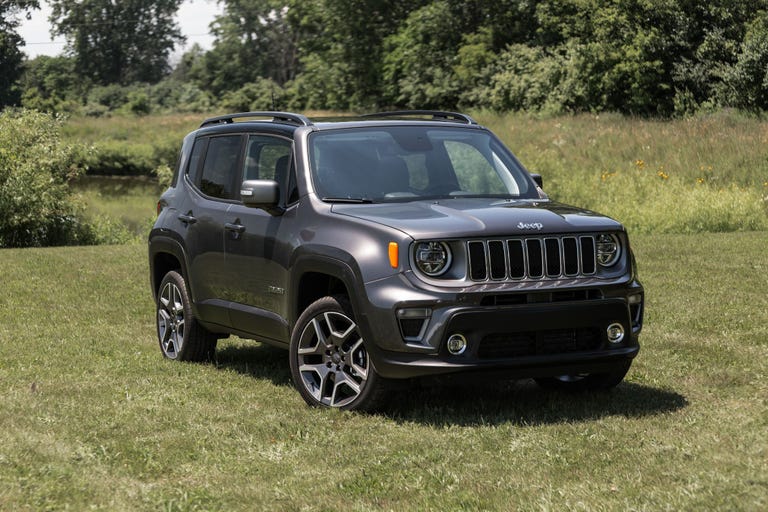 photo credit to: https://www.caranddriver.com
Also, it has, get this, 9 engines to choose from and 5 gearboxes of your choice. If that's not posh or diverse enough for you, I don't know what is!
The Jimny, on the other hand, essentially has only one trim level and comes with only one type of engine and comes in only two gearboxes. But that's two reasons why it has retained it's legendary status the world over.
Also, because of it's short wheelbase, it has little to no problem with very steep hills and rarely gets stuck. Also, because of it's just-over-a-ton weight, it means that this thing can run circles around a Land Rover. I've seen it happen.
So, in a nutshell, if you want to show off your wealth and drive with comfort and leave Jimny's in the dust, by all means buy the Renegade. But if you're like me (who wants to own a Willy's Jeep from WWII), you'd love the Jimny. Because who needs a touchscreen infotainment system?
And now, pricing. In the Philippines, as of February 2019, there is only one model and it costs PHP 2.2 Million.
Didn't I already say it cost twice the Jimny?
Reference: Jeep Renegade